Maintain your IATA DGR CAT 3 qualification and receive current edition of IATA DGR Manual and Training Program Book 1.

Course details

Available as: Distance Learning course
Duration: 160-200 hours course individual study, plus 40 hours of classroom course, plus 3.5 hours for exam
Recommended level: Entry-level and Professional
Prerequisites: Students enrolling for DGR Refresher must have a valid DGR Initial diploma expiring the latest in the same month of the Refresher exam

What you will learn

Upon completing this course you will have the skills to:
Apply the IATA Cargo Dangerous Goods Regulations correctly
Understand and discern the legal aspects and the responsibility of shippers, agents, and airlines involved in transporting dangerous goods
Identify and classify individual dangerous goods items
Verify goods are properly packed, marked and labeled
Fill in and check the "Shipper's Declaration for Dangerous Goods"
Complete Air Waybills in accordance with the applicable IATA rules and procedures
Deliver dangerous goods shipments to the airlines "ready for carriage"
Who should attend
This course is recommended for:
Cargo agents (traffic, operations, sales and marketing staff)
Freight forwarders
Cargo operations managers and frontline supervisors
Shipping departments staff of manufacturers who wish to expand or refresh their knowledge of dangerous goods regulations and procedures
Key topics


Contents of the IATA Dangerous Goods Regulations Manual
Dangerous goods classes and divisions
Identification
Packing, marking, labeling and documentation requirements
Radioactive materials
State and operator variations
Checking procedures
Excepted quantities
Certificate awarded

An IATA Certificate of Completion is awarded to participants obtaining a grade of 60% or higher on all exercises and exams. A special distinction is awarded to participants obtaining a grade of 90% or higher.

Additional info

The training kit includes:
Course guide
The current edition of the IATA Dangerous Goods Regulations manual
IATA Dangerous Goods Training Programme, Book 1
Course Guide
639 Eur + VAT


The price covers:
the IATA enrollment fee
the kit containing the latest edition of the IATA Dangerous Goods Regulations Manual, the IATA Dangerous Goods Training Program Book 1, Course Guide
6 days (aprox. 50 hours) of classroom training conducted by a fully IATA Authorised Instructor
reexamination fees
To the students who did not pass the first examination attempt we offer complimentary participation to the next classroom course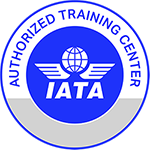 DGR Refresher Key Facts
Regional Air Suport is an IATA ATC since 1999 and, over the years has trained hundreds of DGR professionals with a passing rate of over 85%
The DGR Refresher Course is designed for students already owning a valid DGR Diploma wishing to carry on its 2 years validity
The Dangerous Good Regulations (DGR) course meets the training requirements for personnel listed in category 3 as per Table 1.5.A of the IATA DGR.
The latest edition of the IATA DGR Manual is included in the course price
The DGR diploma has a validity of 2 years
IATA DGR current manual: ED.54